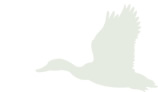 SIERRA BRAVA DOVE HUNTING LODGE
Sierra Brava is hands-down "the best bang-for-the-buck dove hunting lodge in Cordoba Argentina." Recognized by Beretta as a Trident lodge with a Trident I status for upland birds. They are the only dove hunting outfitter that combines extreme, high-volume doves and first class accommodation at such a great price.
BOOK NOW
Let us customize your trip to include any combination of game, lodges, sightseeing, city stays or other additions.
LEARN MORE